They get slapped on street signs. We wear them on our clothes to identify ourselves to distant coworkers during awkward holiday parties. Some people create massive galleries on their laptops in overlapping levels stacked so deep that the hinges begin to lose their structural integrity and LCD screens struggle to remain upright. The digital versions are even more popular, and we get asked about them a lot.
Stickers are everywhere, and now they're in Signal too. They're a fun way to add a new layer of expression to your conversations – and just like every other Signal feature, they are also encrypted, private, and secure.
Today's beta releases of Signal include the first two official sticker packs: Zozo the French Bulldog by Arrow Bowie, and Bandit the Cat by Agnes Lee: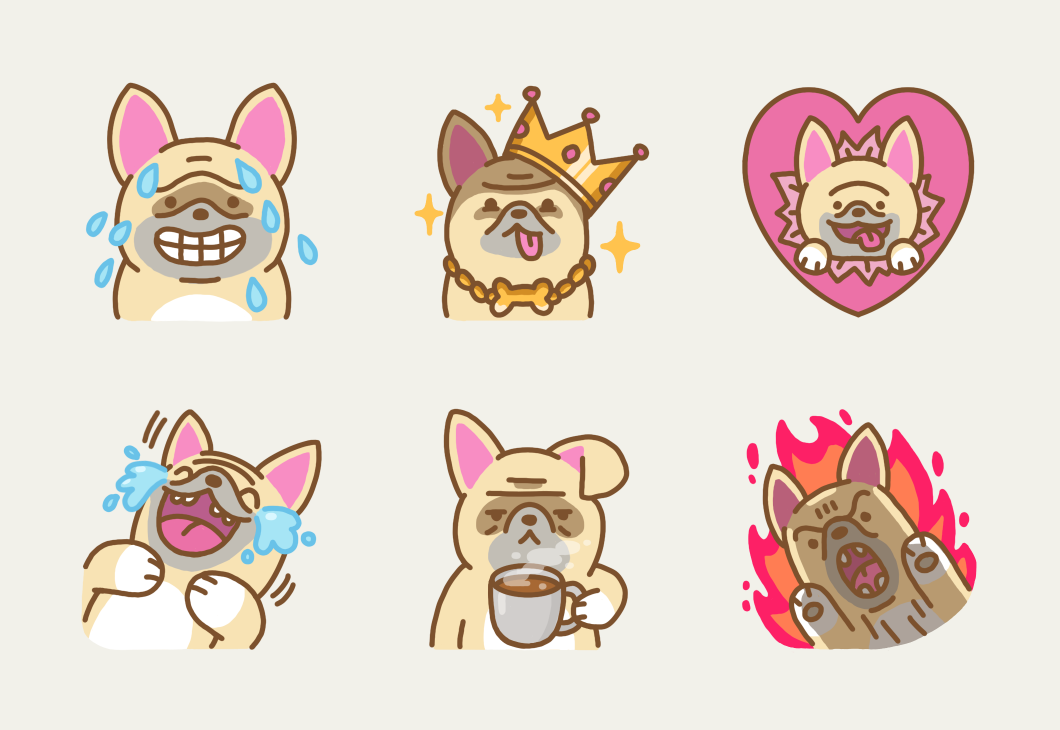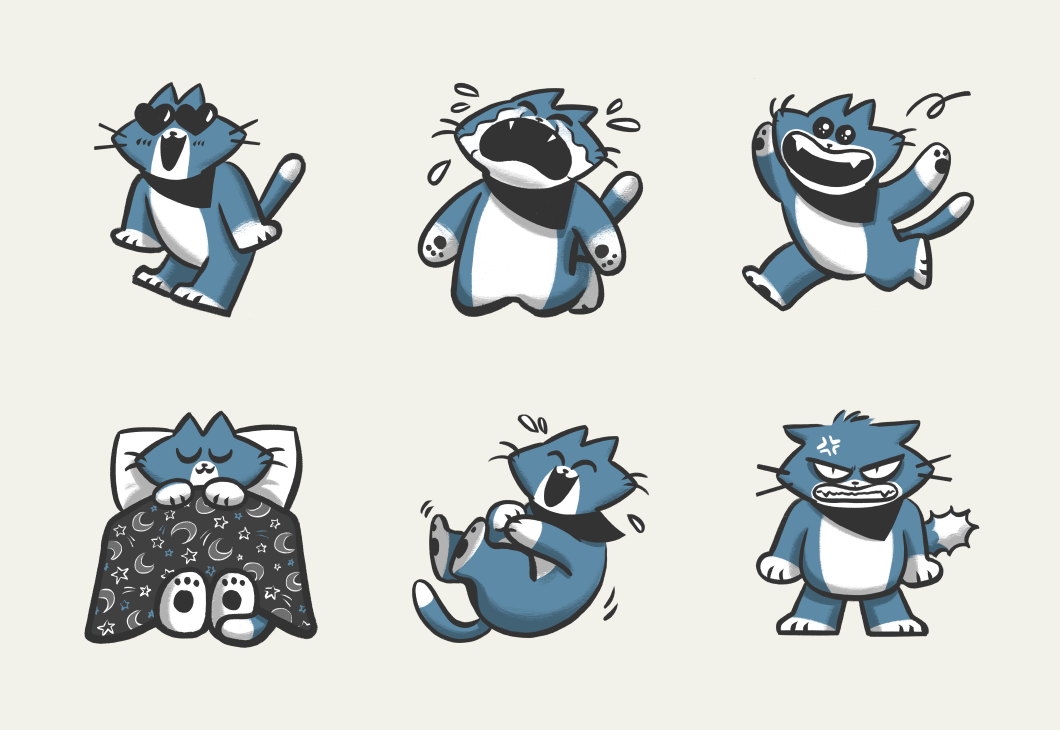 You can send a sticker with a single tap, easily install new sticker packs when you receive a sticker from a friend, and quickly see all of your most frequently used stickers in one place.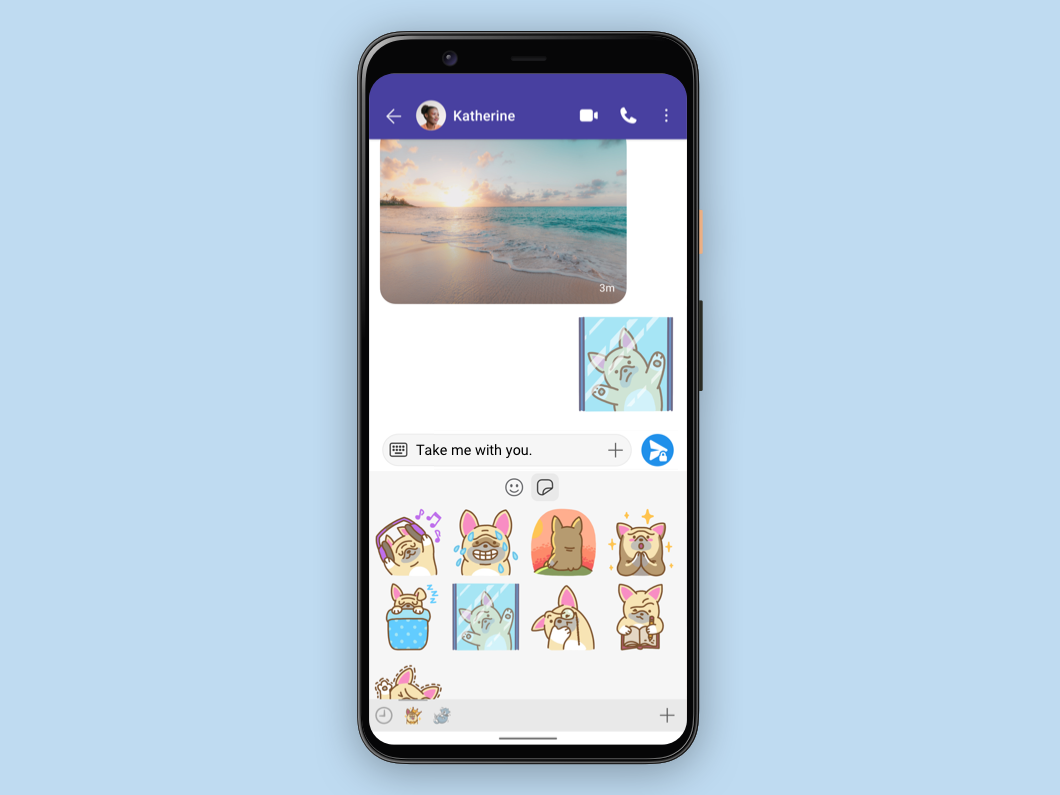 Create your own cohesive adhesives
The latest beta release of Signal Desktop also includes support for uploading custom sticker packs.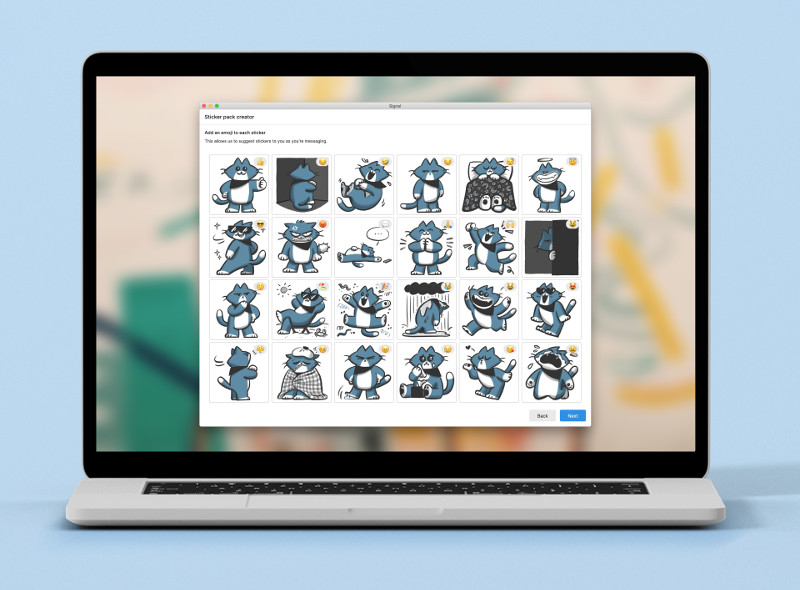 Artists are free to use any editing tool that can output standard PNG files to create new stickers. Stickers are automatically converted to the WebP format for maximum transmission and storage efficiency. Up to 200 stickers can be included in every pack, and each sticker is associated with an emoji during the creation process for quick discovery when that character is entered on the keyboard: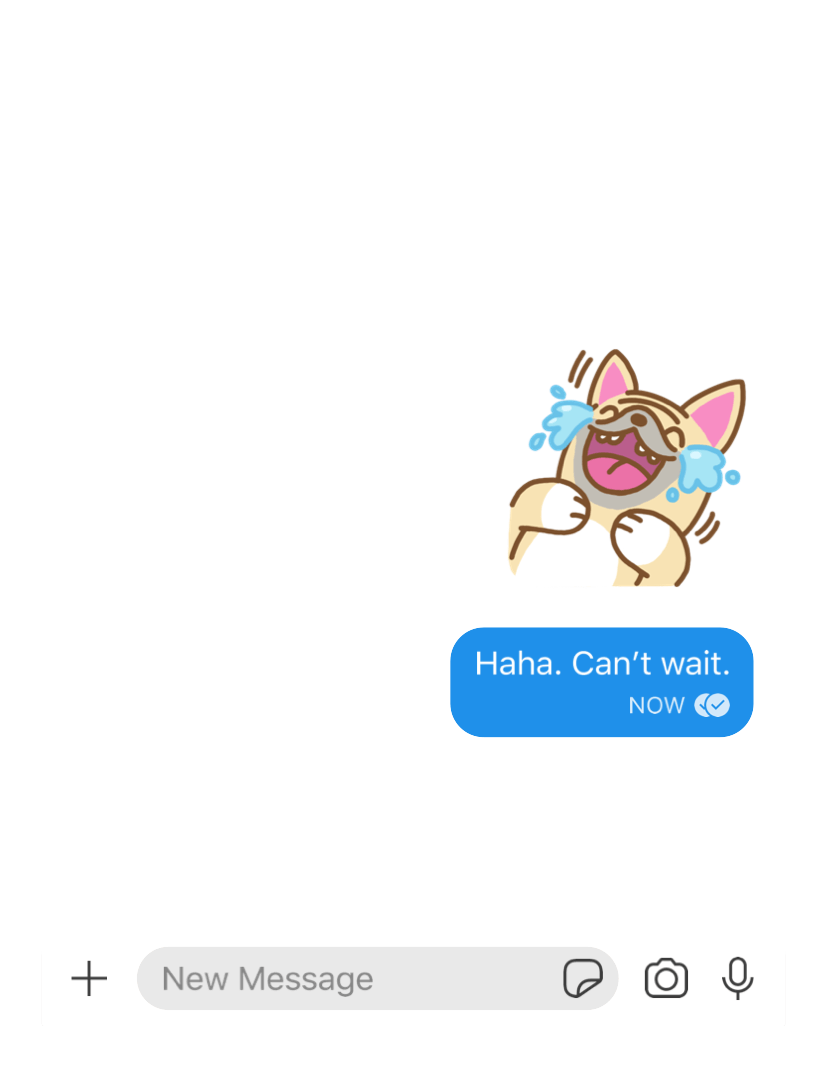 Security and privacy don't peel away easily
Sticker packs in Signal are fully encrypted. Every sticker pack consists of a random ID and a symmetric "pack key" that encrypts the pack name, author name, and sticker media. This pack key is never stored on the Signal service. Instead, users automatically exchange pack keys with each other when they send stickers through the encrypted Signal Protocol messaging channel.
Stickers are transmitted as standard encrypted attachments (with padding), and sticker packs are never associated with the creator's Signal account. The result is that sticker contents and other information are opaque to the Signal service by default.
When users want to share a sticker pack more broadly, a custom URL format is also supported. For example, the Zozo sticker pack URL includes the correct pack_id and pack_key values that let anyone view, decrypt, and install this pack.
Become a sticker transmitter
You can start using stickers right away. We began rolling out support for receiving stickers several months ago, so beta users don't have to wait for their less adventurous friends to catch up before they get started.
Use the hashtag #makeprivacystick to help other people find the URLs for any custom sticker packs that you would like to make publicly accessible. We'll be recognizing some of our favorite packs from the community over the next few weeks and announcing some additional default stickers too.
We're excited to hear what you think.